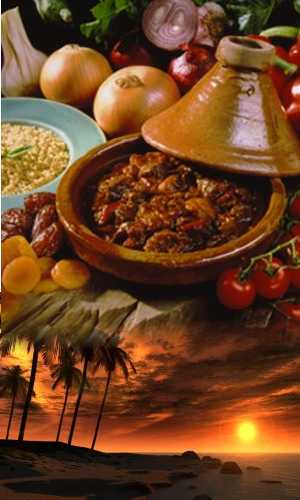 For more Recipes, join our Forum!
Pakistani Spicy Chickpeas
INGREDIENTS:
2 tablespoons vegetable oil
1 teaspoon cumin seeds
1/2 teaspoon salt
1/2 teaspoon chili powder
1/2 teaspoon lemon pepper
2 tomatoes, chopped
2 (15 ounce) cans garbanzo beans, drained
1 tablespoon lemon juice
1 onion, chopped
DIRECTIONS:
In a large pot over low heat, warm oil and cumin; heat until cumin turns a darker shade of brown.
Add salt, chili powder and lemon and pepper seasoning; mix well. Stir in tomatoes; once the juice begins to thicken add in chickpeas and mix well.
Add in lemon juice and mix well; add onions and stir until they become soft.
Remove from heat and place into a serving bowl; serve immediately.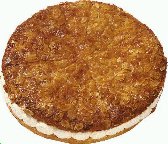 German Bienenstich cake
1 3/4 c. sifted all-purpose flour
3 tsp. baking powder
1/2 tsp. salt
8 Tbsp. (1 stick) of real butter
2/3 cup granulated sugar
2 eggs, unbeaten
1 tsp. vanilla
6 Tbsp. whole milk
Almond topping mixture:
1/2 cup slivered blanched almonds
1/3 cup sugar
1/4 cup (4 Tbsp.) butter
1 Tbsp. milk or cream
Filling mixture:
2 and 1/2 Tbsp. sugar
2 Tbsp. cornstarch
3 egg yolks, lightly beaten
1 cup milk
1/2 tsp. almond extract
3 egg whites, stiffly beaten
a pinch of salt
Directions:
Preheat oven to 375° F. Grease and flour a 9" spring form pan.
Sift together flour, baking powder and salt. Cream the butter until fluffy, add sugar gradually, beating until light. Add eggs one at a time, beating well after each addition. Add vanilla. Add dry ingredients 1/3rd at a time alternating with the 6 tablespoons of milk. Stir only enough to blend thoroughly. Pour into the spring form pan.
The topping: Heat together almonds, sugar, butter and milk or cream until the
sugar dissolves. Pat a spoonful of flour over the top of the cake batter using the back of a spoon. Pour the almond mixture evenly over the batter. Bake 25 minutes or until cake tester comes out clean. Cool cake while preparing filling.
The filling: Combine sugar, cornstarch and egg yolks in the top of a double boiler. Separately heat milk to scalding, slowly pour over egg yolk mixture, stirring constantly and quickly with a whisk. Place over hot water, cook stirring constantly until smooth and thick. DO NOT ALLOW TO BOIL. Stir in almond extract. Beat egg whites, adding the salt, until stiff peaks form. Fold egg whites into the yolk mixture. Place a piece of wax paper over the top and chill.
Putting it all together: When the cake has cooled, slice in half crossways to
make two layers. Place bottom layer cut side up on cake plate. Spread with
filling. Top with the second layer with the almond glazed side up.
Refrigerate until time to serve.
Lentil Soup
Ingredients
1 cup of yellow lentils
1 medium-sized carrot
1 small zucchini
1 large tomato
1 medium potato
5 garlic cloves
2 tablespoons of cream
2 tablespoons of butter
1 cup of chicken broth
1 and 1/2 spoons of cumin
salt and pepper
Peel all vegetables and chop into medium size pieces. Wash lentils very well several times and drain. Fill half a medium deep pan with water, bring to boil over high heat. Add lentils, carrot, tomato, potato and garlic. Leave to boil. After 15 minutes add zucchini.
When all vegetables are tender (after about 5 more minutes), pour all components of pan in a blender. Blend well then strain in a medium bowl.
In a medium deep pan, heat oil or butter over medium-high heat. Stir in double cream for about 1 minute.
Add strained vegetable mix, chicken broth, salt, pepper and cumin. Leave to boil for about 5 minutes. If texture of soup is thick, add more broth or water.
Baklava

Ingredients
1 package phillo pastry sheets
4 cups chopped walnuts or pistachios
1 tablespoons cinnamon
1 teaspoon allspice
1 teaspoon nutmeg
1/2 teaspoon ground cloves
1/2 cup sugar
1 pound unsalted butter
Honey Syrup
4 cups sugar
2 cups water
2 tablespoons lemon juice
1/2 cup honey
Method
In a heavy saucepan combine all ingredients for honey syrup and bring to a boil over medium heat. Continue to boil for 5 minutes. Take from heat and let cool. Preheat oven to 350F. Butter a 9" x 13" glass pan. Combine nuts, sugar and spices in a bowl, set aside. Melt butter. Layer half of the phillo dough sheets one at time into glass pan, brushing each sheet with melted butter. Pour nuts mixture over dough and continue layering remaining phillo sheets as before. Cut into 2" diamonds. Bake 30 minutes. Reduce heat to 225F and bake an additional 30 minutes. Pour cooled syrup over warm pastry. Let stand at least one hour before serving
Gulab Jamin
Ingredients:

2 cup carnation powder milk
1 cup pancake mix
1 small carton whipping cream
Syrup:
Boil 6 cups of water with 3 cups sugar and 4 green cardamom pods. Stir occasionally. Keep boiling on medium heat till it becomes syrupy(not very thick). When done remove from heat and add 6 drops of rose water.
Method:
Mix all ingredients to form smooth ball. Roll into small balls (about 45-50). The balls must be small because when added to syrup they become bigger. Deep fry in shortening on medium-low heat until golden brown. Remove and drain on paper towels for a few minutes. Place in large flat serving dish, pour warm syrup on top and let sit for 1/2 hour at room temperature. Can be served cold or warm.
Samosa Pockets
Ingredients:
3 cups all purpose flour
2 tablespoons vegetable oil
1 cup milk
1/2 teaspoons salt
Water as needed
Filling:
2 medium sized potatoes, peeled and cut into one inch cubes
1 cup fresh or frozen green peas
1 teaspoon salt
1 teaspoon red pepper powder
1 teaspoon coriander powder
1 teaspoon cumin seeds whole or ground
1 tablespoon vegetable oil
1 small onion chopped
1/4 cup chopped cilantro
Method:
1. Dough: In a mixing bowl, mix water and oil until blended well.
-Gradually add milk and continue mixing.
-Gradually knead for 5 minutes and knead, until the dough feels like pizza dough.
-Set aside for at least an hour.
2. Filling: Heat oil in a skillet and saute onions until they are golden, add potatoes and peas and stir a few times.
-Add spices and mix well.
-Add about 3 tablespoon of water
3. To make pockets: Make dough into small balls, about the size of a golf ball.
-Roll out into a flat circle similar to a tortilla.
-Once rolled out, cut circle in half.
-Take each half and make into a cone shape.
-Press edges firmly together.
-Place filling in the center and then fold over the sides one on top of another.
-Heat oil in a deep skillet or wok.
-Fry on medium heat or until golden.
-These are traditionally served with tamarind chutney.
Sambousa
INGREDIENTS:
1 pound lean ground beef
1/2 carrot, minced
1/2 onion, minced
1 clove garlic, minced
1 teaspoon tomato paste
1 green onion, chopped
1 pinch seasoning salt
1 green chile peppers, diced (optional)
1 (16 ounce) package egg roll wrappers, cut in half into rectangles
1 tablespoon all-purpose flour
1 tablespoon water
2 cups vegetable oil
DIRECTIONS:
In a large skillet, brown meat. Remove the meat from the skillet.
In the same skillet used for the meat, saute onion, garlic, carrot and green onion. When the vegetables are tender, add tomato paste and seasoning salt. Stir in browned meat.
In a small bowl combine flour with water until a watery paste is formed. Place a teaspoon full of meat mixture in the front part of one of the strips. Starting from the right front corner, fold over to the left. You've started the triangle shape. Continue back and forth (making a triangular shape) until there is no more wrapper. Seal the wrappers closed with the flour and water mixture. Continue this process until all of the ingredients are used.
Using oil to taste, fry the triangular packages until crisp. Delicious!
Baba Ghanoush
INGREDIENTS:
1 eggplant
1/4 cup lemon juice
1/4 cup tahini
2 tablespoons sesame seeds
2 cloves garlic, minced
salt and pepper to taste
1 1/2 tablespoons olive oil
DIRECTIONS:
Preheat oven to 400 degrees F (200 degrees C). Lightly grease a baking sheet.
Place eggplant on baking sheet, and make holes in the skin with a fork. Roast it for 30 to 40 minutes, turning occasionally, or until soft. Remove from oven, and place into a large bowl of cold water. Remove from water, and peel skin off.
Place eggplant, lemon juice, tahini, sesame seeds, and garlic in an electric blender, and puree. Season with salt and pepper to taste. Transfer eggplant mixture to a medium size mixing bowl, and slowly mix in olive oil. Refrigerate for 3 hours before serving.
Harira
INGREDIENTS:
1 pound cubed lamb meat
1 teaspoon ground turmeric
1 1/2 teaspoons ground black pepper
1 teaspoon ground cinnamon
1/4 teaspoon ground ginger
1/4 teaspoon ground cayenne pepper
2 tablespoons margarine
3/4 cup chopped celery
1 onion, chopped
1 red onion, chopped
1/2 cup chopped fresh cilantro
1 (29 ounce) can diced tomatoes
7 cups water
3/4 cup green lentils
1 (15 ounce) can garbanzo beans, drained
4 ounces vermicelli pasta
2 eggs, beaten
1 lemon, juiced
DIRECTIONS:
Place the lamb, turmeric, black pepper, cinnamon, ginger, cayenne, butter, celery, onion, and cilantro into a large soup pot over a low heat. Stir frequently for 5 minutes. Pour tomatoes (reserve juice) into the mixture and let simmer for 15 minutes.
Pour tomato juice, 7 cups water, and the lentils into the pot. Bring the mixture to a boil, then reduce the heat to simmer. Let soup simmer, covered, for 2 hours.
About 10 minutes before serving turn the heat to medium-high, place chickpeas and noodles into the soup, let cook about 10 minutes (until noodles are al dente). Stir in lemon and eggs, let eggs cook 1 minute.
Potato Chicken
INGREDIENTS:
1 (4 pound) chicken, cut into pieces
3 tablespoons vegetable oil
4 tablespoons plain yogurt
1/2 teaspoon ground cumin
1 red bell pepper, chopped
1 teaspoon minced fresh ginger root
2 teaspoons garlic paste
salt to taste
1 green bell pepper, chopped
4 potatoes
1 tablespoon fresh chopped cilantro, for garnish
DIRECTIONS:
In a large pot put chicken, with oil and yoghurt, over medium heat. Stir together and add the cumin, red bell peppers, ginger, garlic paste, salt and green bell peppers. Stir all together, cover pot and simmer over low heat until the oil separates.
Meanwhile, dice the potatoes into large chunks. When the chicken looks cooked and is no longer pink inside (after 20 to 30 minutes), add the potatoes and cook on low heat until tender, adding a little water if necessary. When chicken and potatoes are done, turn off heat. Garnish with chopped cilantro and serve. Enjoy!
Chebakia
Ingredients

A handful of salt
300 g of grilled sesames
a spoon of cinnamon coffee
a packet of saffron dilluted in water
2 eggs
½ glass of vineager
300 g of butter
300 g of yeast
2 glasses of water.

Put two kg of flour in a large plate and add the ingredients. Mix well all, make balls of the size of an orange. Cut in bands of 8 to 10 cm in length, and 2 in large. Put 2 kg of honey in a pot with 3 or 4 grains of gum arabic, and two spoons of oranger flowers water. Cook gently this mixture, near to the cakes that fry in boiling edible oil. Take out the cakes anf dive them into the honey.

Kwee Lapis
400 g (14.12 oz) butter
250 g (8.83 oz) powdered or fine-grained sugar
4 tsp vanilla sugar*
10 eggs
100 g (3.53 oz) flour
1/2 tsp salt
8 tsp cinnamon
4 tsp anise (aniseed, star-anise)
3 tsp cloves (the spice, NOT cloves of garlic)
2 tsp nutmeg
2 tsp cardamom
Stir the butter until creamy. Mix in the sugar and vanilla sugar. Add the eggs**. Pour the flour through a sieve and mix until smooth. Divide into 2 portions. The spices should be available powdered, but if not or you prefer to use them fresh, grind them to as close to powder as you can manage. Add to one portion and mix well.
Butter a baking tin - I like to use a 9 1/2" round one but any tin will do - and pour in a thin layer (1/8") of the light batter. Place under a preheated grill-oven (I'm not sure of the translation there but the idea is to have heat from above only) for 4 minutes. Remove and pour in a layer of the dark batter, grill for 4 minutes, then another layer of light and so on until you run out of batter. You should have a total of around 20 layers altogether. Leave to cool and remove from the baking tin.
Serve in very thin slices or wedges (1/4 inch or so; in Dutch this cake is called "spekkoek", bacon cake, both for the appearance of each slice and for its fat content). In a sealed container, this will keep for about 2 weeks, longer if you refridgerate it.
Despite the amount of sugar, this cake is not really sweet.